Transparent and simple – that's the STACKIT pricing model.
Cloud
Customized solutions through our usage-based billing.
Complete flexibility: Pay as you go
Scale the IT resources up or down for your applications depending on your requirements. Thanks to automatic scaling at STACKIT, you can remain flexible and only pay for what you actually use.
Complete transparency: Cost monitoring
Track the use of your active and inactive resources live in the STACKIT Portal. This means that you can maintain a complete overview of the monthly costs in STACKIT at all times and can manage tailored solution architectures sustainably.
At a glance
user-orientated pricing model
---
Cloud prices
Infrastructure Services
Cloud Server XS
(1 CPU/ 2GB RAM)
from 13,93 €
per VM/month*
Block Storage SSD
from 0,08 €
per GB/month*
Object Storage
ab 0,04 €
per GB/month*
Load Balancer
from 22,79 €
per unit/month*
Container Services
Kubernetes Cluster
Management**
58,14 €
per Cluster/month*
Cloud Foundry
18,31 €
per GB RAM/
Instance and month*
Platform Services
ElasticSearch
ab 81,78 €
Service Plan/month*
LogMe
ab 144,86 €
Service Plan/month*
MySQL
ab 81,78 €
Service Plan/month*
PostgreSQL
ab 81,78 €
Service Plan/month*
MongoDB
ab 145,55 €
Service Plan/month*
Redis
ab 81,78 €
Service Plan/month*
RabbitMQ
ab 81,78 €
Service Plan/month*
* measured on the monthly full capacity of 720h, the actual billing is on an hourly basis.
** Resources used in the cluster such as worker nodes and storage are billed separately.
---
Colocation
Open colocation area
You will get individual, secured racks (from ½ rack) in a monitored server room.
Dedicated colocation area
You can have your own cage area built from 6 racks upward or your own room from 100 m². We will tailor it to your precise requirements.
At a glance
The highest security standards
Connection to central Internet exchange points
---
Services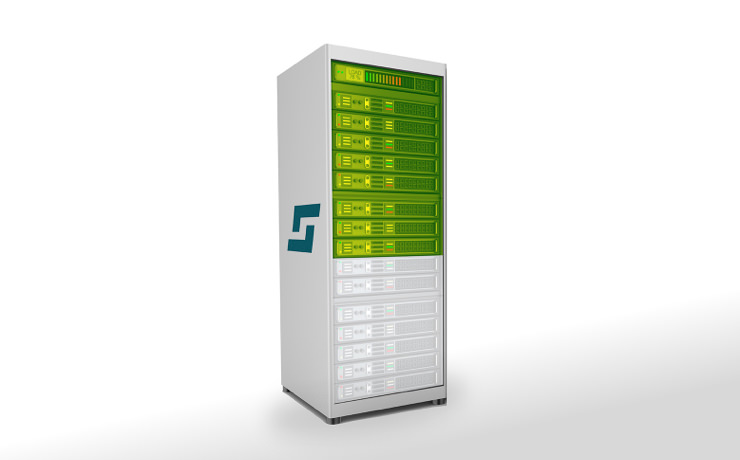 Beginner
from ½ rack (22 U)
Connectivity: 1-2 kW
Redundant power supply per rack: 2x16A or 2x32A (single phase)
Internet: 1Gbit (shared)
Traffic: 2TB (+€0,05 GB Extra)
Service availability: 7 a.m. to 6 p.m.
Term: 36 months
+ 50€ cloud credit
+ Discounts for reference customers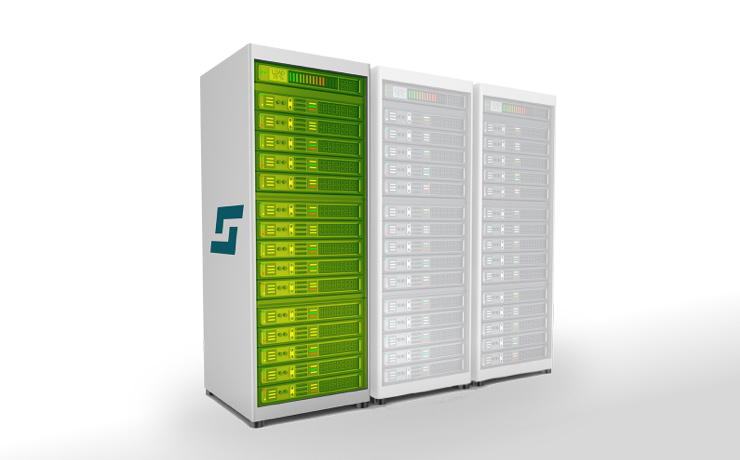 Advanced
from 1 rack (47 U/rack)
Connectivity: 2 kW
Redundant power supply per rack: 2x16A or 2x32A (three phase)
Internet: 1Gbit (shared)
Traffic: flat rate
Service availability: 24/7
Term: 36 months
Including: Helping Hands (2h)
+ 100€ cloud credit
+ Discounts for reference customers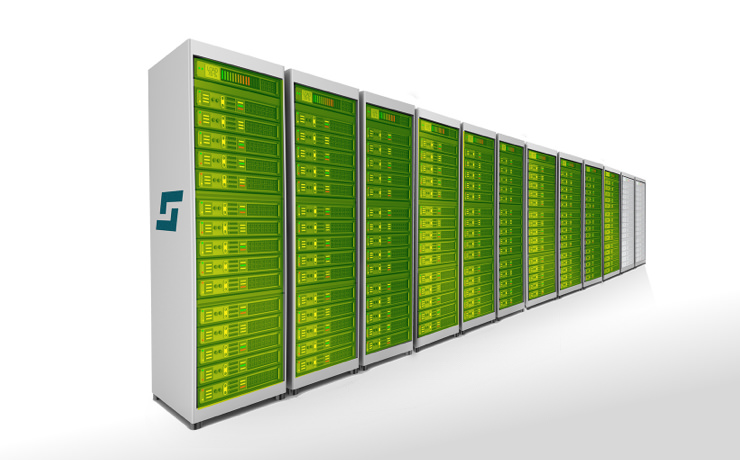 Professional
from 2 racks (47 U/rack)
Connectivity: 2-20 kW
Redundant power supply per rack: 2x16A or 2x32A (three phase)
Internet: 1Gbit (shared)
Traffic: flat rate
Service availability: 24/7
Term: from 24 months
Including: project management = 1 person day / 10 racks
+ 100€ cloud credit
+ Discounts for reference customers
Included services
For all product categories
Fault acceptance & on-site service: 24/7
Notice period: 3 months
Electricity availability: 99.98% / month
PUE value: <1,1 (Austria) / <1,3 (Germany)
Redundant emergency power supply (USP) & diesel generators
Low electricity costs
Additional services
Other bookable services
Hardware service
Cabling
Networking
Relocation management
Storage
Logistics
Access management
Helping hands
---